The World Meteorological Organization (WMO) Hurricane Committee has retired Fiona and Ian from the rotating list of Atlantic tropical cyclone names.
Fiona and Ian both caused significant death and destruction in Central America, the Caribbean, the United States and Canada during the 2022 Atlantic hurricane season.
It's the third year in a row that the "I" storm name has been retired, joining Ida (2021) and Iota (2020), along with 11 other "I" storms, the most retired names for any letter.
The WMO names Atlantic storms and the list is recycled every six years. The list alternates between male and female names, and includes English, French and Spanish names to reflect the geographical coverage of Atlantic and Caribbean storms.
If a storm is particularly deadly or costly, its name is retired and replaced by a new one for sensitivity reasons. The WMO has retired 96 names from the Atlantic basin list since 1953.
Fiona became the sixth named storm of the 2022 Atlantic hurricane season on Sept. 14.

Fiona strengthened into the third hurricane of the season early on Sept. 18. It then made landfall near Punta Tocon in Puerto Rico that same day. Fiona made landfall a second time along the eastern coast of the Dominican Republic early on Sept 19.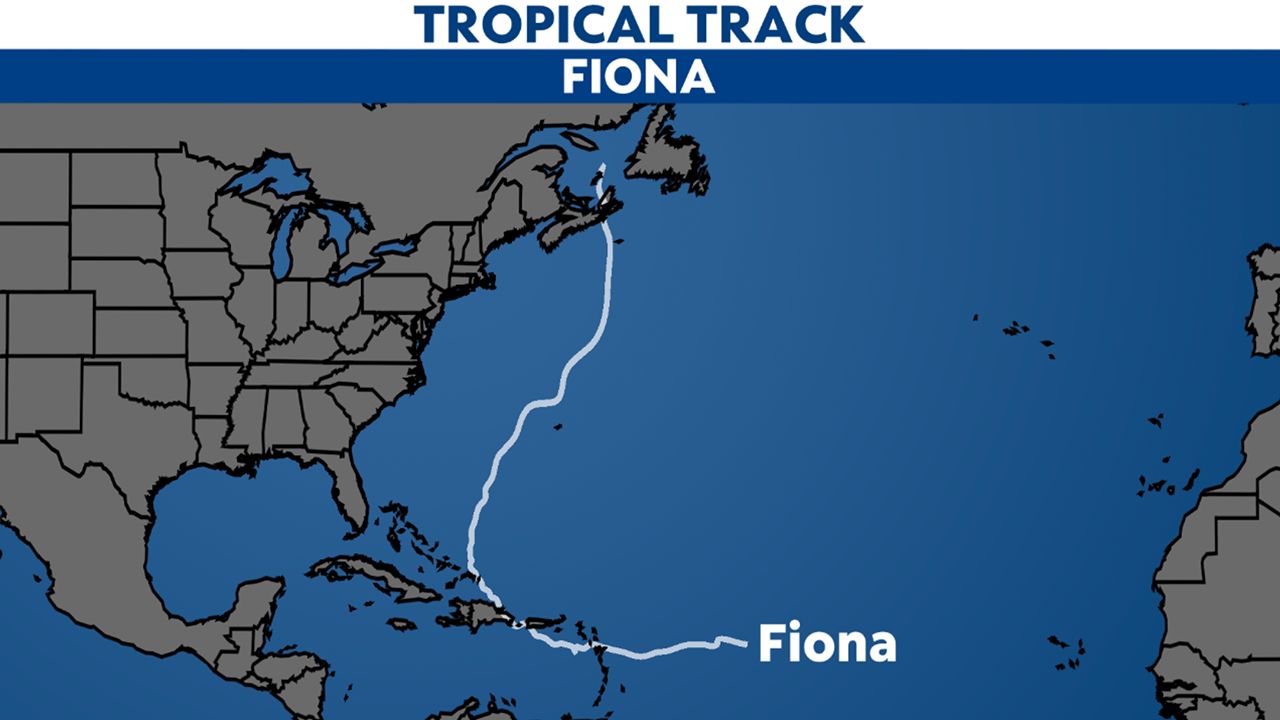 Heavy rain led to flash flooding, mudslides and landslides in Puerto Rico and Hispaniola. Puerto Rico saw 15 to 20 inches of rainfall, leading to devastating flooding and power outages across the entire island.
Fiona continued northwest toward Turks and Caicos before turning north and strengthening into a Category 4 hurricane, brushing Bermuda on Sept. 22 and bringing hurricane conditions to the island.
It continued north, dissipating into a post-tropical cyclone late on Sept. 23. Even though it was post-tropical, it continued to bring strong winds, heavy rain and rough seas to Maine and Atlantic Canada through that weekend.
Ian became the first hurricane of the 2022 season to hit the U.S., devastating communities in Florida.
Forming in the Caribbean Sea, Ian made its first landfall in western Cuba on Sept. 27 as a Category 3 hurricane.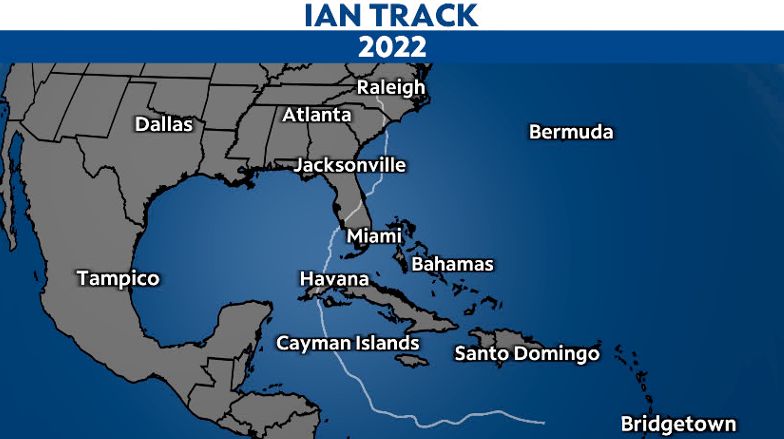 It traveled northeast, strengthening even more in the Gulf, before making its second landfall on Cayo Costa, Fla. as a strong Category 4 hurricane on Sept. 28, only 2 mph from being a Category 5. Shortly after, it made a second landfall near Punta Gorda, Fla.
Storm surge from 12 to 18 feet ravaged the Florida coast, and winds over 130 mph did significant damage. Ian destroyed many buildings, and around 2000 people needed rescuing.
Ian then traveled northeast across Central Florida, weakening but bringing torrential rain and flooding before moving off into the Atlantic.
It then strengthened back into a Category 1 hurricane and made its fourth landfall near Georgetown, S.C. on Sept. 30. Storm surge and strong winds damaged piers along South Carolina's beaches. Heavy rain and winds led to flooding across the Carolinas and left millions without power.
The remnants of Ian brought heavy rain to the Northeast before finally moving out to sea.
Hurricane Ian ended up becoming Florida's deadliest hurricane since 1935, responsible for more than 100 deaths.
For a recap of the rest of the 2022 Atlantic hurricane season, you can check here.
The 2023 Atlantic hurricane season begins on June 1, and there are some changes this year and a new list of names. To familiarize yourself with everything to prepare for 2023, you can check here.
Our team of meteorologists dives deep into the science of weather and breaks down timely weather data and information. To view more weather and climate stories, check out our weather blogs section.