LAKE BUENA VISTA, Fla. — Disney has revealed plans to revamp several Disney World attractions as well as reimagine DinoLand U.S.A. at Disney's Animal Kingdom.
---
What You Need To Know
Disney shared news and updates at Destination D23 event at Disney World


Multiple attractions will be revamped, including Test Track at EPCOT and Country Bear Jamboree at Magic Kingdom


Opening dates were also shared for Journey of Water and EPCOT's new nighttime spectacular
---
Disney Parks, Experiences and Products chairman Josh D'Amaro shared the updates during a parks presentation Saturday during the company's Destination D23 fan event at Disney's Contemporary Resort.
D'Amaro, with the help of the Muppets and Disney executives such as Walt Disney Imagineering's Bruce Vaughn, announced ride updates, ride openings and new character encounters.
Here's a recap of what Disney announced for Disney World.
EPCOT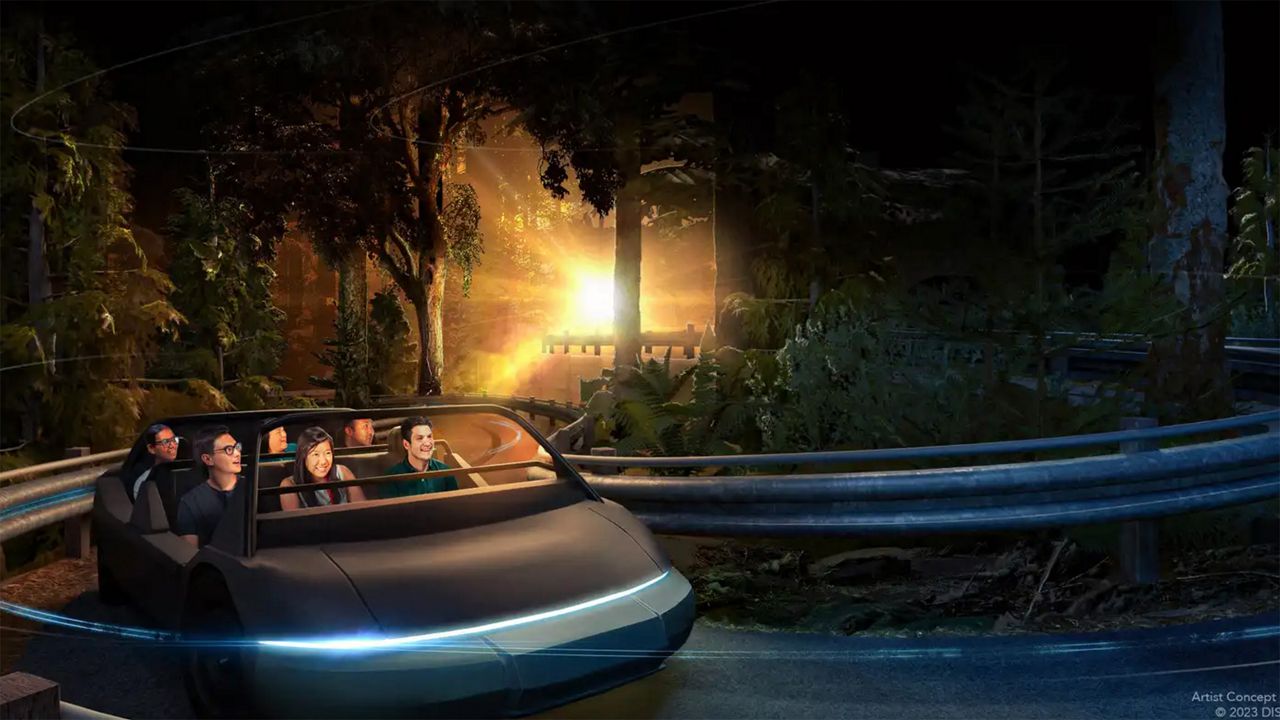 Disney shared an opening date for Journey of Water, Inspired by Moana. The new walkthrough attraction that lets visitors learn about the water cycle will officially open Oct. 16.
A Moana meet-and-greet will also debut with the new attraction opens. The character interaction will be located in a dedicated sport near Journey of Water.
The park will also get two more character meet-and-greets. The previously-announced Figment character interaction will debut in the Imagination pavilion Sunday, while Asha, a character from Disney's upcoming animated film "Wish," will be appearing "soon."
An opening date (and a name) was also revealed for the park's new nighttime spectacular: "Luminous: The Symphony of Us," debuting Dec. 5. The new show, which replaces Harmonious, will feature fireworks, fountains, lasers and music.
Disney also announced that Test Track will be revamped. Although details were light, the new version of the ride, will take inspiration from the original World of Motion. Imagineers are working with teams from Chevrolet on the project.
The multi-year transformation of EPCOT will begin to wrap up when the park's World Celebration neighborhood opens in December. It joins World Discovery and World Nature.
"I'm telling you this, and I'm guaranteeing this: more attractions," D'Amaro said. "We're going to give you more shows, you go a lot more characters coming, we've got more lands coming, and more things that you all can't event imagine are possible."
DISNEY'S ANIMAL KINGDOM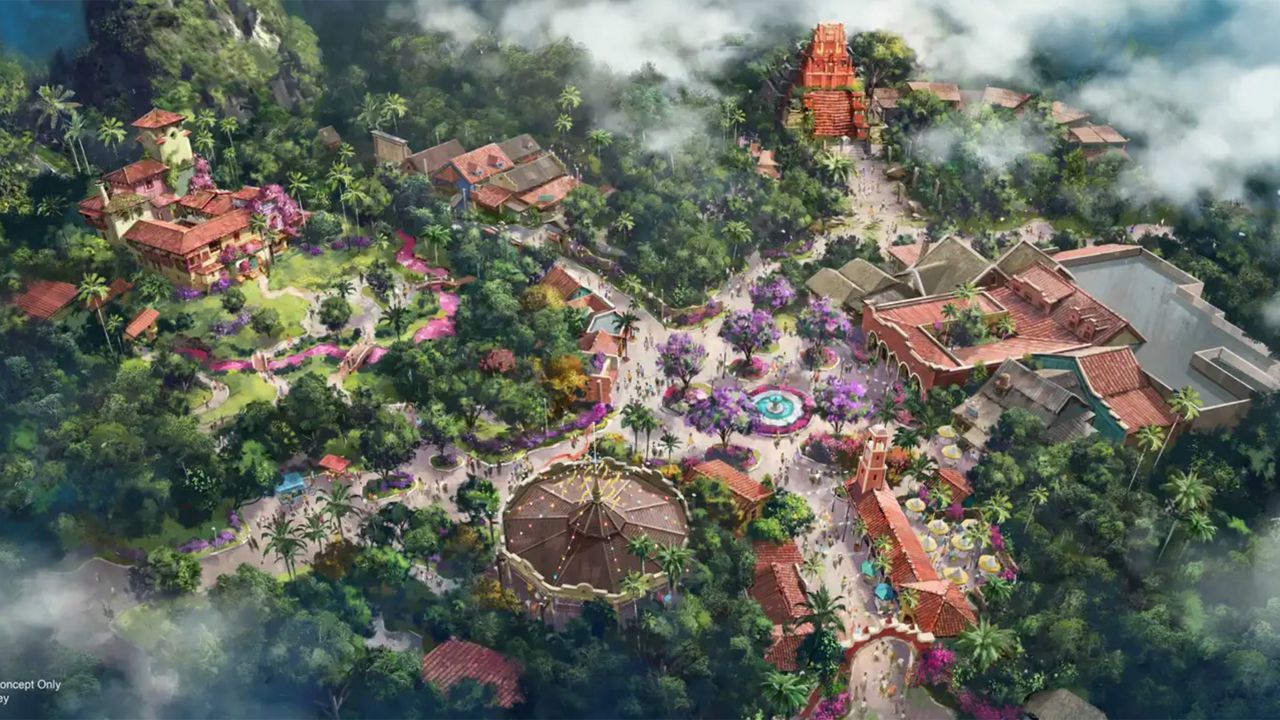 Disney shared early plans to reimagine the DinoLand U.S.A area of the park. Although D'Amaro and Vaughn stressed that the ideas were still in the early stages, they revealed the area will be transformed into a tropical themed land, taking inspiration from the regions of South America and Central America.
As to what will go in that land, D'Amaro and Vaughn remained coy, but they did drop hints that possible experience could be tied to "Encanto" and Indiana Jones.
A new show featuring characters from "Zootopia" was announced for the Tree of Life. The show, which will replace It's Tough to be a Bug, would center around visitors "traveling" with Judy Hopps and Nick Wilde to different biomes featured in the movie.
MAGIC KINGDOM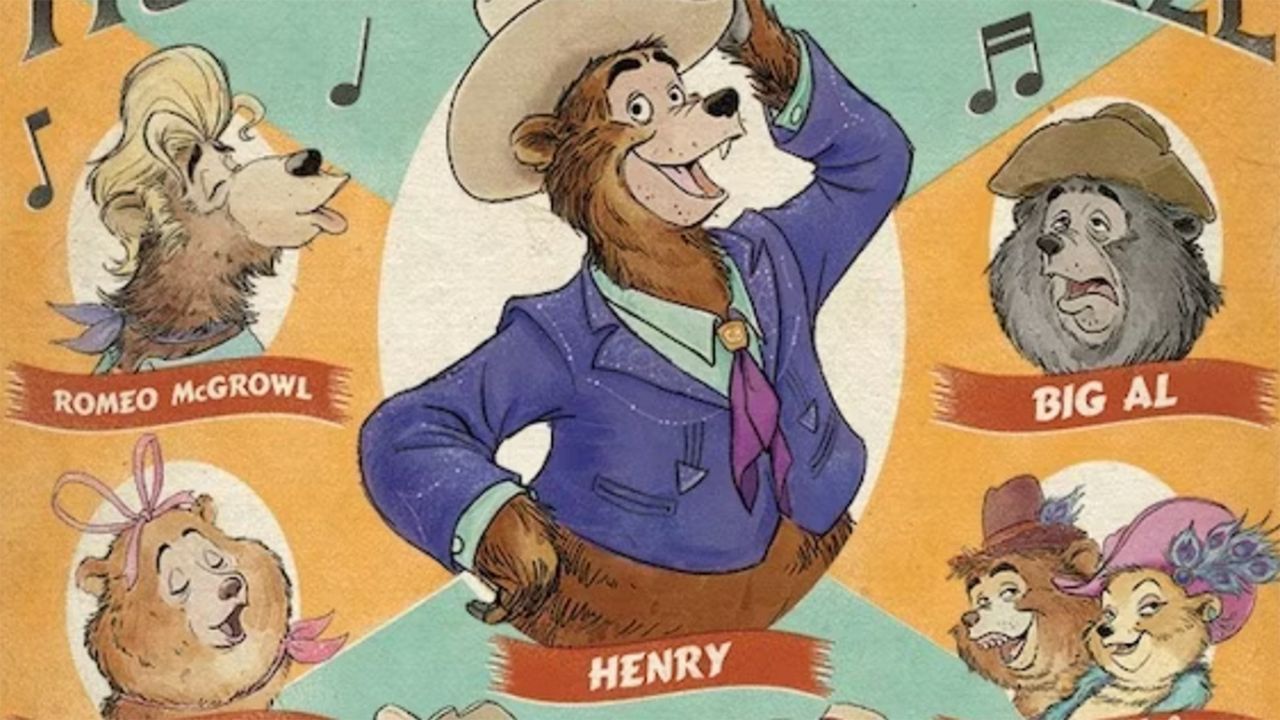 At Magic Kingdom, Disney plans to reimagine Country Bear Jamboree, one of the park's opening day attractions, with new songs next year.
The updated version will pay tribute to classical musical revues in Nashville. Trixie, Big Al and the attraction's other characters will remain.
Magic Kingdom will also get a new tavern near Pirates of the Caribbean, while the Hatbox Ghost figure will join the Haunted Mansion attraction in "late November."
Vaughn and D'Amaro also teased future expansion plans for Magic Kingdom that would be the largest ever for the park.
At D23 Expo last year, D'Amaro discussed blue sky ideas for the park that would allow the company to tell stories "beyond Big Thunder Mountain." Picking up where D'Amaro left off, Vaughn said Saturday that he was "blown away" by the scope of what Disney has planned for the park.
"This is similar in scale to things like Star Wars: Galaxy's Edge, or Pandora: The World of Avatar," Vaughn said. "I actually think this could be the biggest thing we've done in the Magic Kingdom, probably even bigger than New Fantasyland."
What Disney wasn't yet ready to share were specifics, however, Vaughn said that the plans would likely include new attractions, restaurants and shows.
D'Amaro added that the plans still had "a long way to go."
So...stay tuned.
DISNEY'S HOLLYWOOD STUDIOS
Star Tours will get a new addition, with the character of Ahsoka joining the experience in the spring.