After becoming the first named tropical storm of the Atlantic hurricane season on June 2, Arlene weakened became a remnant low just one day later.
Arlene was designated Tropical Depression Two on June 1, the first day of the 2023 Atlantic hurricane season. The next day, it was upgraded to a tropical storm in the eastern Gulf of Mexico.
It slowly drifted southeast, before weakening and dissipating just one day later.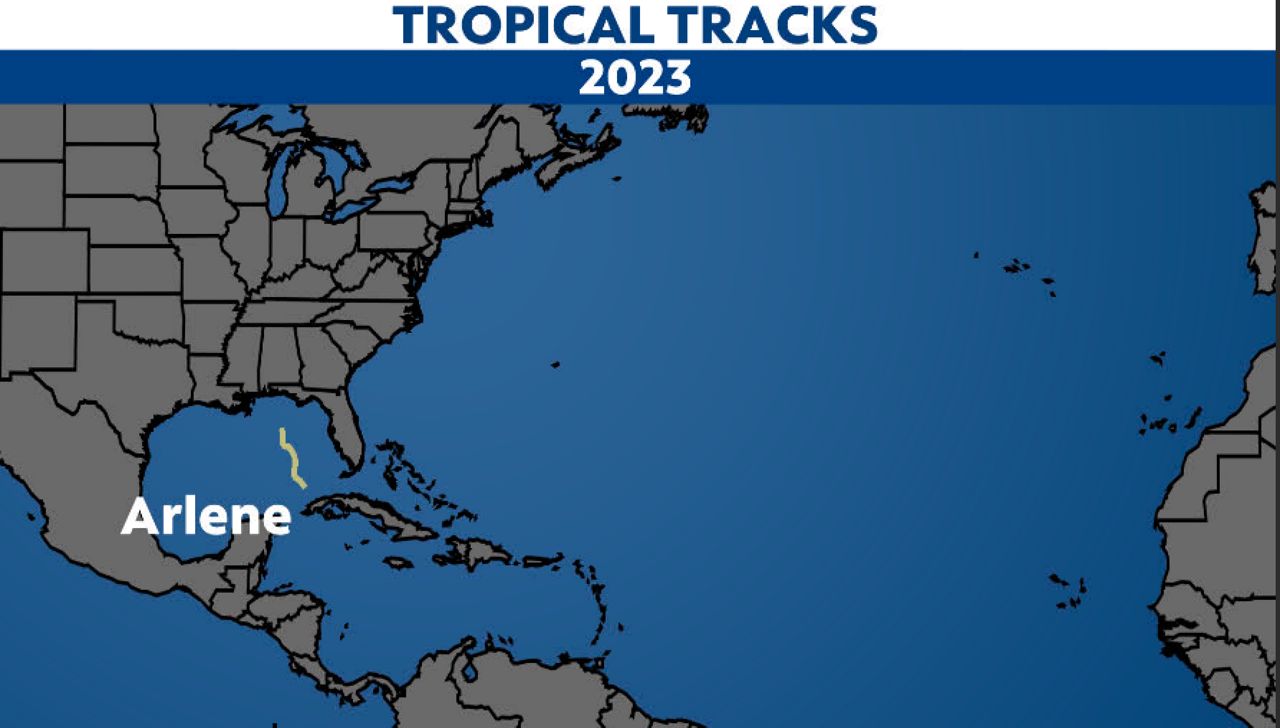 Arlene brought some locally heavy rainfall and gusty winds to parts of South Florida, but ultimately strong wind shear around the system kept its lifespan short.
Our team of meteorologists dives deep into the science of weather and breaks down timely weather data and information. To view more weather and climate stories, check out our weather blogs section.