A nor'easter is sending rain, snow and wind to the Northeast early this week.
Winter Storm Warnings run from Pennslyvania to Maine.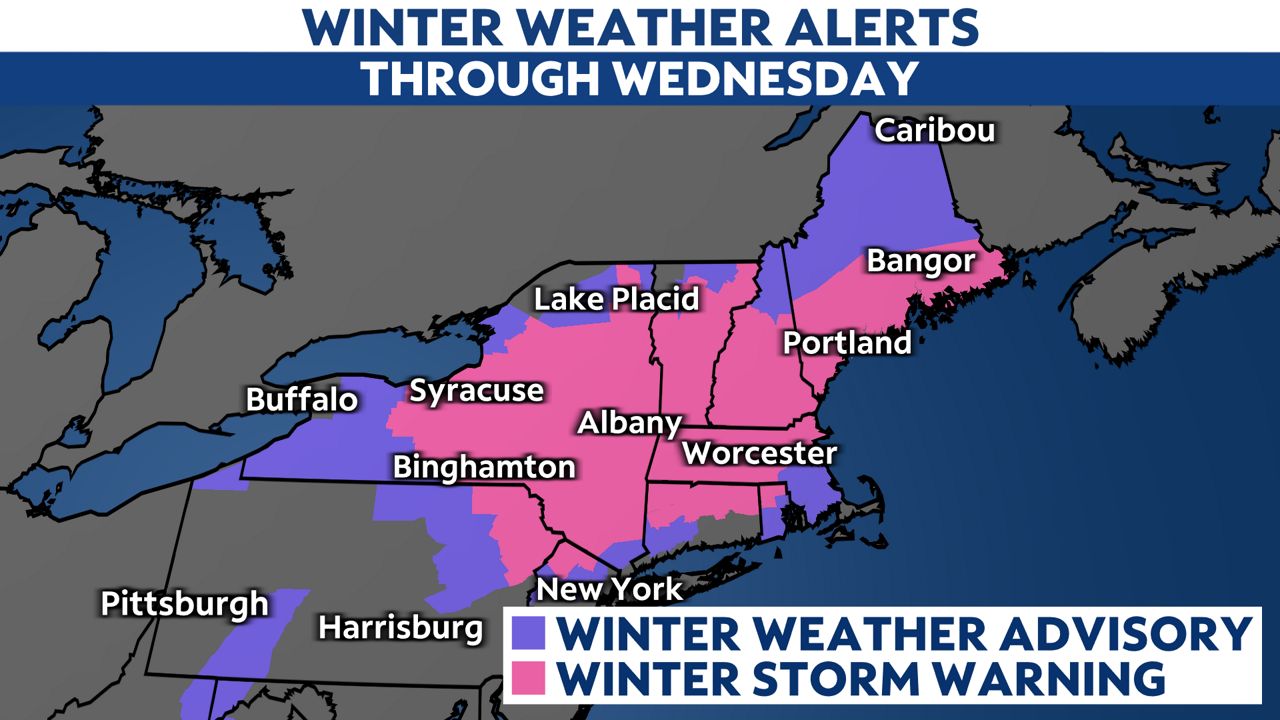 Gusty winds and heavy snow rates, possibly a couple of inches per hour, will make travel difficult to dangerous.
Snow produced from this nor'easter will be on the wetter side, meaning that heavy, wet snow could cause power outages and tree damage. Over 30,000 customers had no power around Albany, New York Tuesday morning.
A wide area will get over 6 inches, enough to slow travel and affect day-to-day routines. Some will have well over a foot when all is said and done, especially in the higher terrain of eastern New York and Massachusetts.
New York City is missing out on the biggest winter impacts. Rain turns to snow there, but accumulations will be minor. Even so, more than 400 U.S. flights were canceled by early Tuesday with New York City and Boston having the highest number of canceled flights, according to the Associated Press.
The strongest winds will be closer to the coast, where gusts will exceed 40 mph. The immediate coastline of New England, as well as interior Massachusetts, may see gusts top 60 mph.
Our team of meteorologists dives deep into the science of weather and breaks down timely weather data and information. To view more weather and climate stories, check out our weather blogs section.