The Atlantic hurricane season often starts off relatively quiet, for reasons ranging from strong winds aloft to dry, dusty air coming off the coast of Africa.
Strong winds higher in the atmosphere help prevent thunderstorms from further developing into potential tropical systems, while the dry and dusty air helps stabilize the atmosphere.
Eventually, though, those subside and tropical disturbances can overcome them.
The first few systems to develop often peak at tropical storm strength. These usually don't happen until June, but can form before then. In fact, 2023 already had a subtropical storm that, had it been recognized at the time, would have been named "Arlene" in January.
The average number of named storms through the first couple of months of the season is two.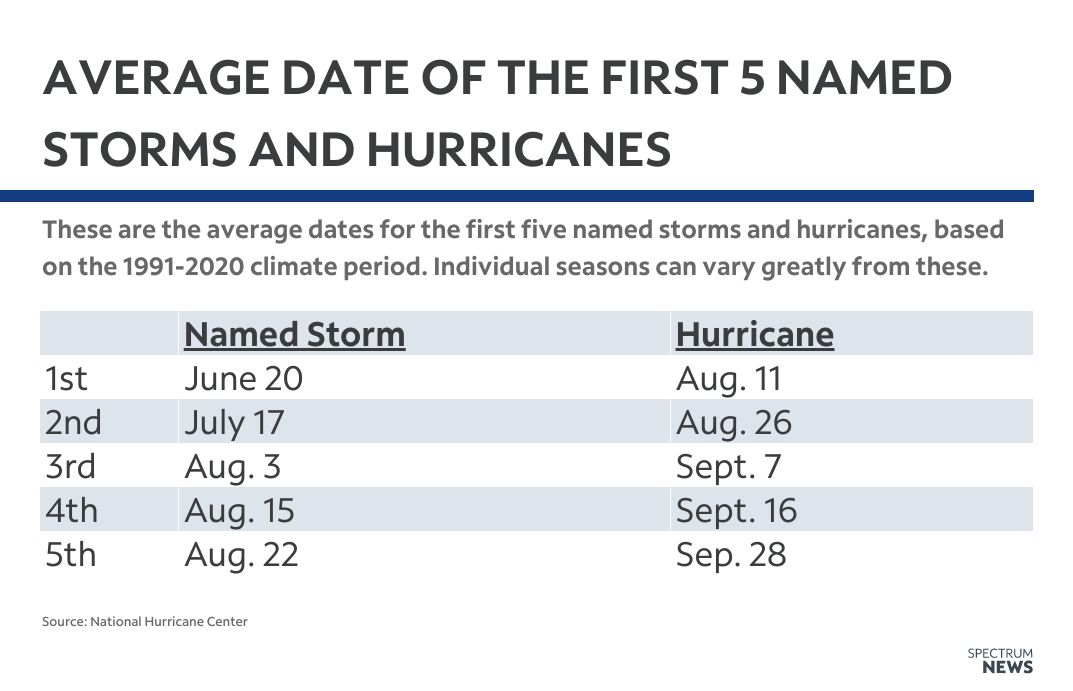 The current 30-year average (1991-2020) for the first hurricane is Aug. 11. As we approach the end of August, two hurricanes have typically developed.
In four of the past five seasons, the first hurricane has formed in July. The earliest of those was Elsa on July 2, 2021.
Before Sept. 2022's Danielle, you have to go back to 2017 to find the last hurricane to develop after July. That was Hurricane Franklin, which strengthened into a hurricane on Aug. 9 that year.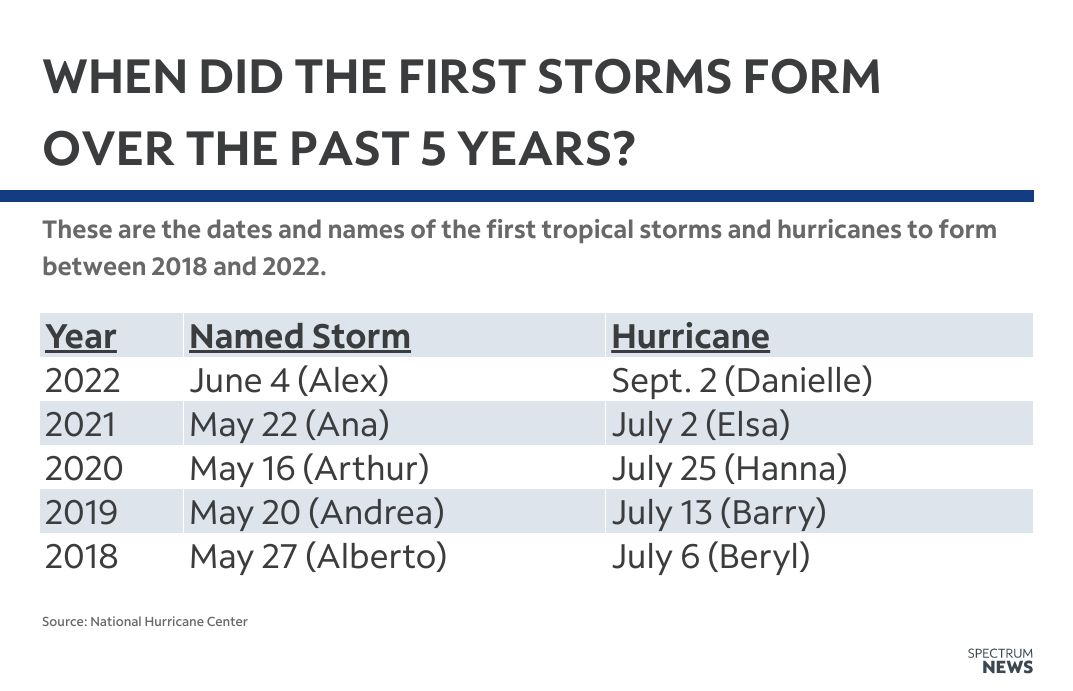 The first major hurricane, meaning a Category 3 or stronger, has an average formation date of Sept. 1. This is close to the statistical peak of hurricane season, which is on Sept. 10.
Hurricane Fiona was the first major hurricane in 2022. It became one on Sept. 20.
It is always important to have your plans in place well ahead of any approaching storm. As we always say on Spectrum News, don't be scared, just be prepared.
Our team of meteorologists dives deep into the science of weather and breaks down timely weather data and information. To view more weather and climate stories, check out our weather blogs section.