ORLANDO, Fla. — SeaWorld Orlando is ready to make waves with the seventh roller coaster to join its lineup—Pipeline: The Surf Coaster.
---
What You Need To Know
SeaWorld Orlando's new ride, Pipeline: The Surf Coaster, opens May 27


The coaster has begun previews before its official debut


Riders will be upright while riding Pipeline, which features twists and turns and elements that mimic surfing movements


---
Spectrum News was invited to the park for a first look and ride on the new coaster. Watch the ride cam video in the player above.
Pipeline is unlike any other coaster in Florida. Many will be quick to call it a stand-up coaster. (Yes, riders will be upright while riding.) But the ride from Swiss coaster manufacturer Bolliger & Mabillard employs a new design that really sets it apart from stand-up coasters.
The "seats" are a restraint system that includes an over-the-shoulder harnesses and a bicycle-style seat in the middle. They are positioned on large platforms designed to look like surfboards. While in motion, the restraint system can move up and down, mimicking the moment of surfing the waves.
"You actually feel like you're surfing on the ride," said Jeff Hornick, vice president of Attraction Design & Development for SeaWorld Parks & Entertainment. "It's a level of interactivity and playfulness not found on any other coaster out there."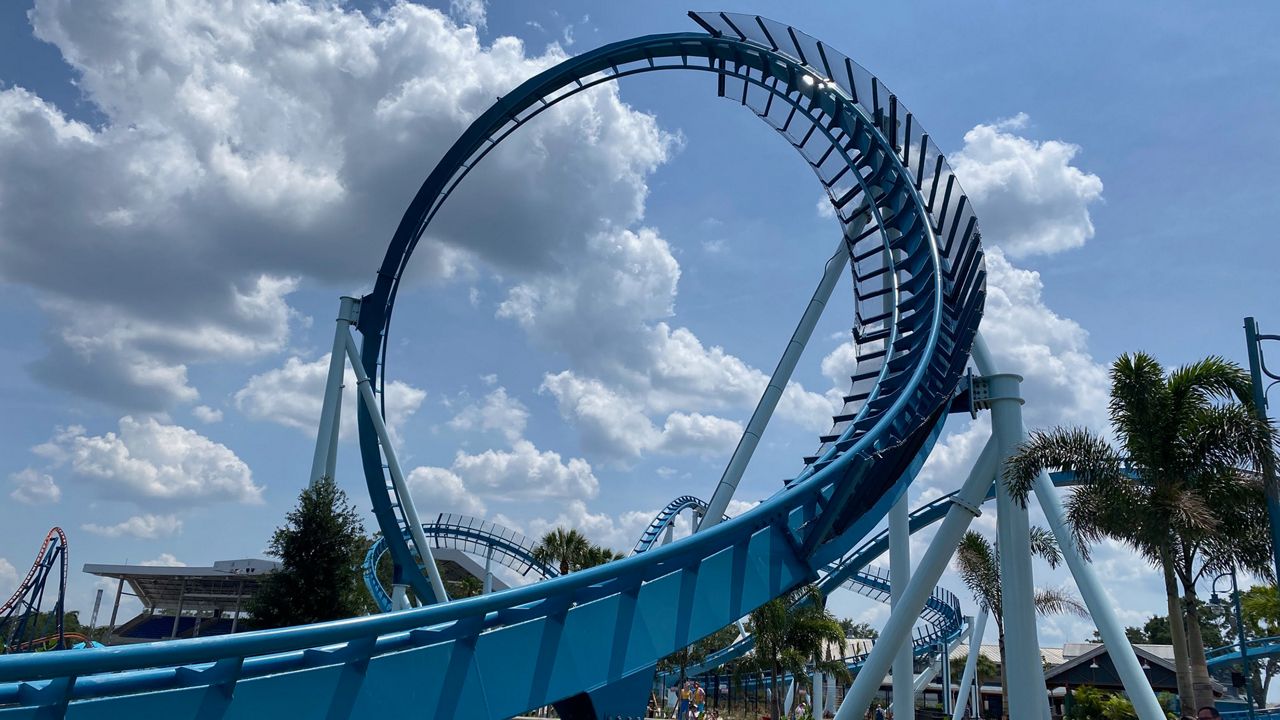 From the start, Pipeline is a high-energy ride. It launches riders from the station at 60 mph before it hurtles 110 feet up. The ride also supplies several twists and turns, including a wave curl inversion inspired a surfing move known as an alley-oop.
"No one's ever been upside on a surfboard before like this so it's a very unique element," Hornick said. "But we wanted to make sure that the second half of the coaster also had these really cool cutback motions so you felt like you're a surfer."
The coaster also has five airtime moments that send feet flying and give riders feelings of weightlessness.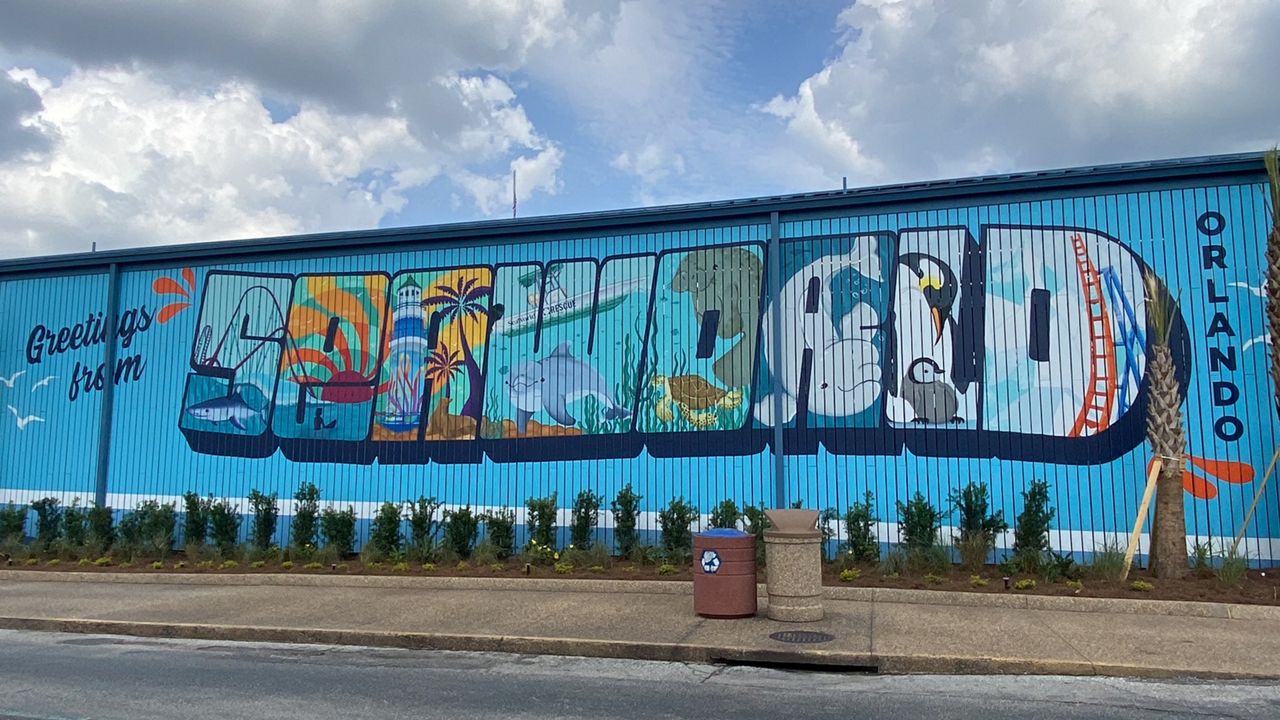 Pipeline is one of the first things visitors will see as make their way into the park. It is located near the entrance pathway, in an area that used to hold various festivals. A graffiti-style mural with the words "Greetings from SeaWorld Orlando" is painted on the side of the Pipeline station visible from the parking lot.
The ride has a 54-inch minimum height requirement, which is in line with other SeaWorld coasters such as Manta, Mako and Kraken.
Pipeline opens for pass member previews starting Friday and official opens to the public May 27.